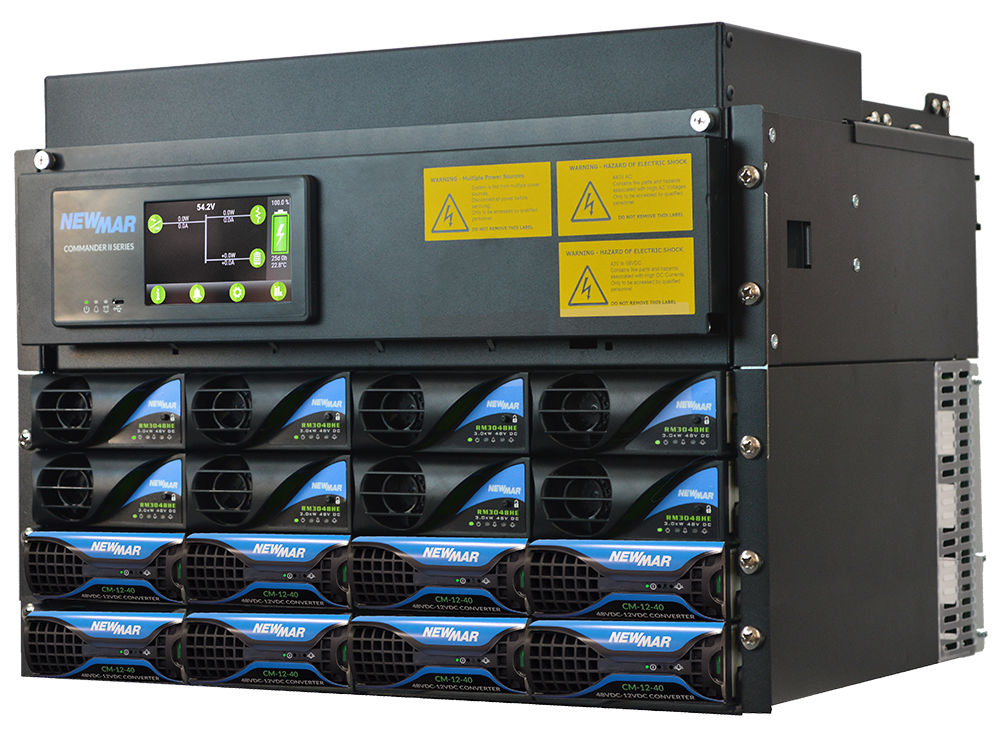 The Powerful Difference
Ensure your site has power when it needs it most with the Commander II Series of DC power systems, the next generation of robust power plants.
The Commander II Series offers top of the line power and reliable performance while providing complete customization when it comes to functionality, scale, and management. The system comes with a web-based monitoring and troubleshooting platform that can be entirely tailored to fit individual needs, providing a completely remote management tool that delivers real-time data at your fingertips.
This system offers hot-swappable modules for quick and easy deployment, minimizing installation time and maximizing uptime, and comes with a one-year warranty. When searching for dependable and reliable DC power system for your next deployment, trust the Commander II & II+ to offer The Powerful Difference.
COMMANDER II -48V DC Power System
COMMANDER II+ -48V DC Power System
7U Rack mount shelf w/

 

power distribution
Up to 8 RM3048HE 48V Rectifiers
Up to 8 CM12-40 or CM24-40 (choose one voltage only, no mixing)
Complete system design and integration by Newmar to your application parameters: Rectifier configuration, installation of distribution circuit breakers, and configuration of alarms and monitors. Assembly in a relay rack with batteries and wiring also available.
Let us submit a proposal on your next project. All system components are sold separately.