Battery Integrators & Isolators
---
Battery Integrators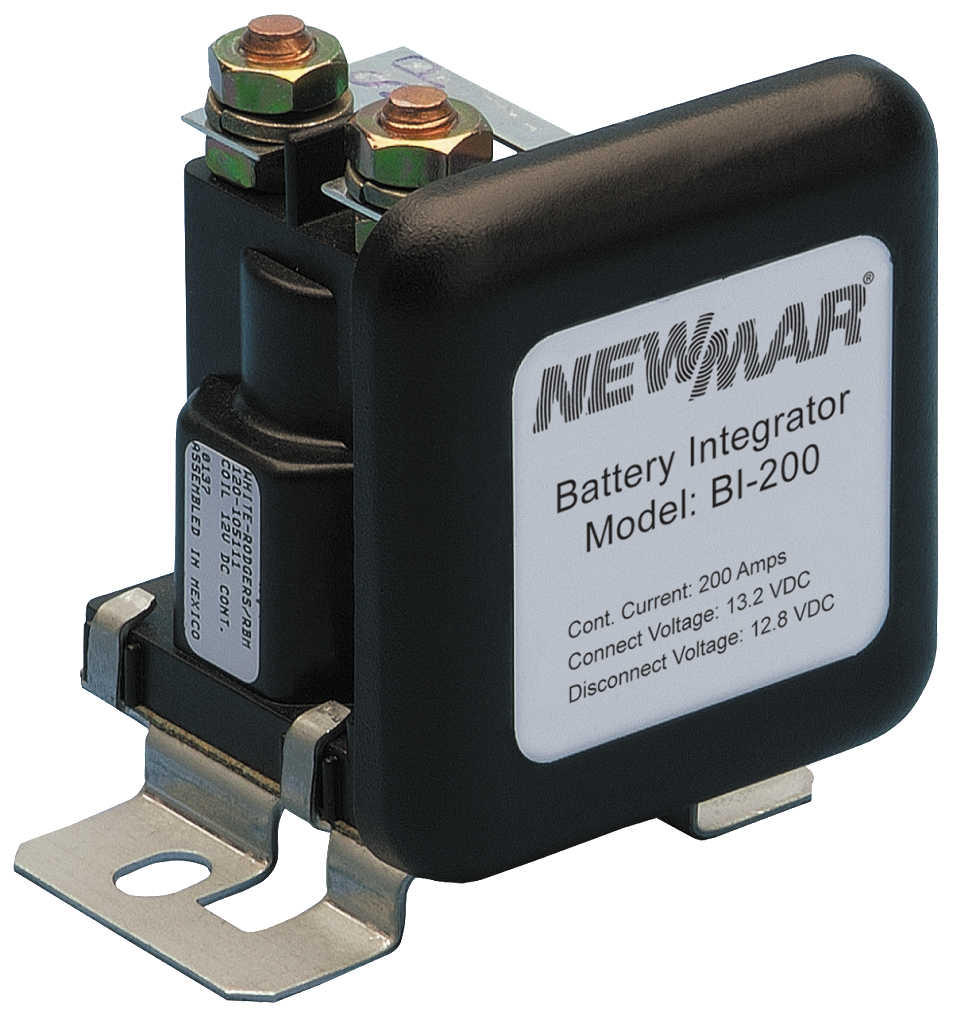 The Battery Integrator enables charging of two separate banks from a single source, yet maintains 100% isolation at all other times. A voltage comparator circuit and low resistance contactor act as a "smart" switch, connecting independent battery banks only when a charging voltage is present, then disconnecting them for selective discharge. Because diodes are not used, there is no voltage drop.
Specifications
Models: BI-100; BI-200; BI-24-100
Battery Integration Connect Point: 13.2 VDC (approx.) / 26.4 VDC (approx.)
Battery Disconnect Point: 12.8 VDC (approx.) / 25.6 VDC (approx.)
Maximum Continuous Current: 100 amps (100 amp models) / 200 amps (200 amp model)
Peak Maximum Current: 400 amps (100 amp models) / 600 amps (200 amp model)
Operating Temperature: Control: -40 to +85˚ C / Solenoid: -28 to +48˚ C
Terminals: Battery Connections: 5/16″ copper alloy stud
Dimensions: (H x W x D): 3″ x 3.25″ x 2.5″
Weight: 1 lb.
Approvals: CE Marked
---
---
 Battery Isolators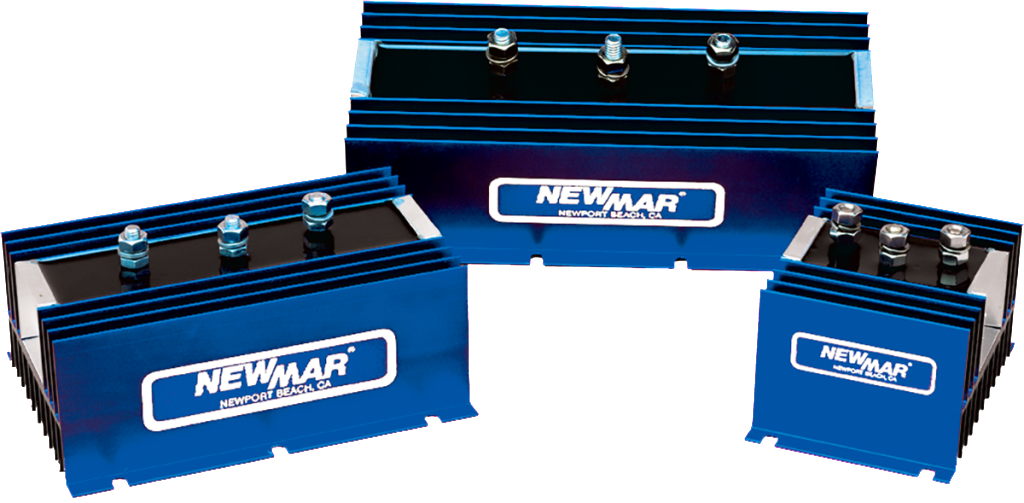 Heavy duty isolators allow charging multiple batteries automatically from one or two alternators and
prevent discharge from one battery bank to another. Each battery is charged according to need without
overcharging. Rated for 12-48 volt negative ground systems.
Models*: 1-2-70; 1-3-70; 1-2-120; 1-3-120; 2-3-70; 2-3-120; 1-3-165.
* Model # Key: Alternator-Inputs-Battery-Bank Outputs-Alternator Amps
NOTE: These battery isolators are not compatible with self exciting alternators. Please consult the manufacturer of your alternator if you are unsure of your configuration.