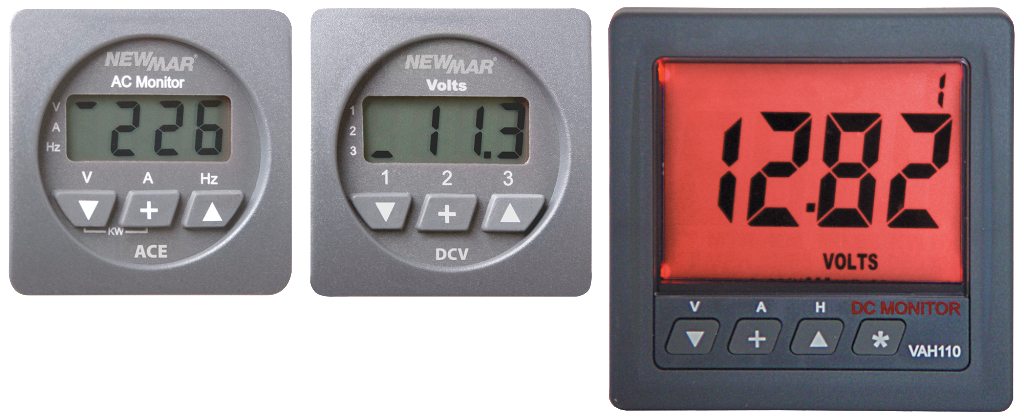 Digital Instruments for AC/DC Systems
These highly versatile digital instruments enable continuous and comprehensive monitoring of fixed site or mobile AC and DC electrical systems. They provide quick easy-to-read and accurate information on all important aspects of electrical system status: voltage, current, power consumed, power available and AC frequency. In addition, abnormal system conditions such as high/low voltage trigger user-adjustable alarms.
All read-outs and programming are controlled via touch pads on the instrument face. LCD displays are easily read, even in bright sunlight. Backlighting is provided for use at night or in low-light installations. Instruments mount in 2 1/8″ diameter hole and standard instrument faces are available 2 1/2″ square.
Models
ACE
Displays volts, amps, frequency and wattage of 115/230 VAC systems. High/low volt/frequency alarms. Current transformer included. 2 1/2" square face
ACE-VAF-100
ACE meter, same as above with 4-1/4" x 4-1/4" square face
DCE
Displays DC volts, amps, energy used/remaining in battery system; 500 amp shunt included. High/low voltage, low amp-hour alarms. 2 1/2"
DCE-VAH-110
DCE Meter, same as above with 4-1/4" x 4-1/4" square face
DCV
Displays DC volts for three battery banks. High/low voltage alarms. 2 1/2" square face
---
---
Electrical System Analyser: AC & DC
An essential tool for any electrical system installer or site maintenance technician, the Electrical System Analyzer provides extremely accurate data on all major AC and DC electrical functions in a convenient hand-held device with large easy-to-read LCD display.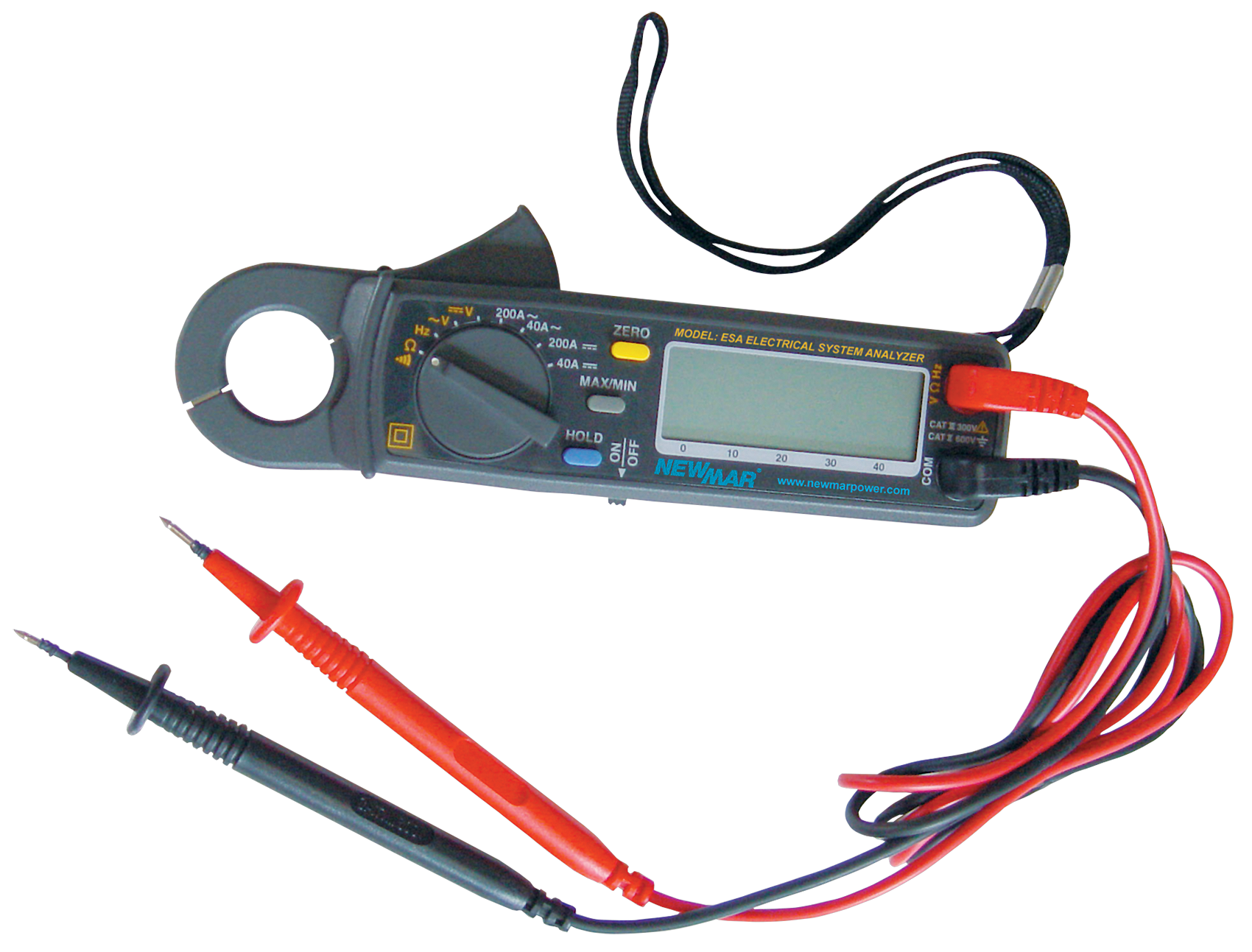 Measures and displays:
AC Voltage up to 400 VAC DC Voltage up to 400 VDC
AC Current up to 200 Amps
DC Current up to 200 Amps
Frequency at 50-100,000 Hz Electrical Continuity
Electrical Resistance 40-400 Ohms
Features
Clamping sensor allows current measurement without disconnecting wiring or shunt installation
Long easy-grip color coded needle-type test probes
Operates on two AA batteries (provided)
Protective carry-case included
Model: ESA
---
 Remote Alarm Relay Option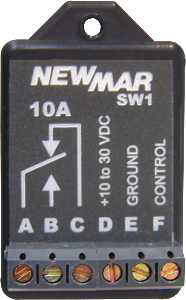 All instruments shown on this page have programmable alarms. A relay is now available that activates from the instrument alarm signal output terminal allowing remote activation and/or connection to 12 or 24 volt alarm panel.
Model: DIR Digital Instrument Relay
Input Signal: 5 VDC
Relay Rating: 12/24 VDC, 10 amps
Size: 2.4" x 1.4" x 1.5"