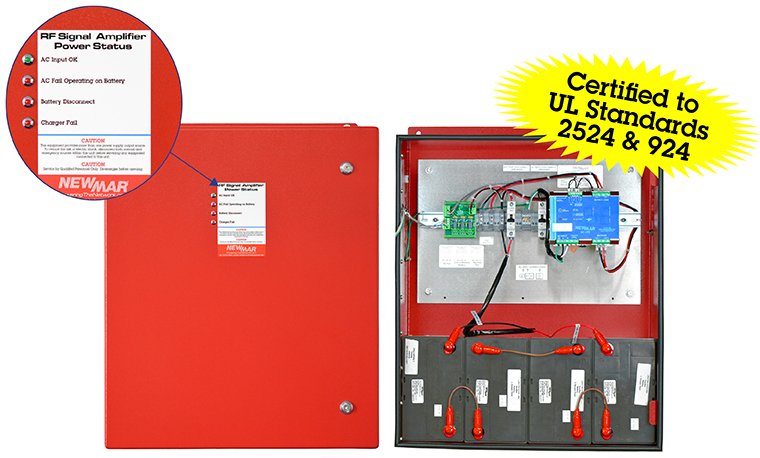 Newmar announces the release of the PE UL 2524 Series Battery Back-up for Public Safety/DAS applications.
The PE UL 2524 Series provides continuous, uninterrupted DC power to ALL public safety Bi-directional Amplifiers. ETL certified to UL standards 2524 and 924, the series is available in a broad offering with 12, 24 and 48 VDC and 110V AC, 18 – 100 amp-hour battery back-up configurations. The series also provides NFPA 1221 compliant alarms and notification for AC fail, battery low (30%), and charger fail. The front panel features LED's for alarm notification, allowing for easy viewing of system status.
The PE series are assembled in the USA and enclosed in NEMA 4 enclosures. They arrive prewired for easy installation with batteries included.
PE UL 2524 Series enclosures are in stock and ready for shipping.
Located in Huntington Beach, Calif., Newmar has been supplying reliable, high-quality DC power and battery back-up solutions to the telecommunications and public safety industry since 1970.