Commander II and Commander II+ rack mount high-power DC systems provide
incredible functionality and scalability in a single compact chassis
Newmar Power is pleased to announce the arrival of the all-new Commander II Series DC power systems.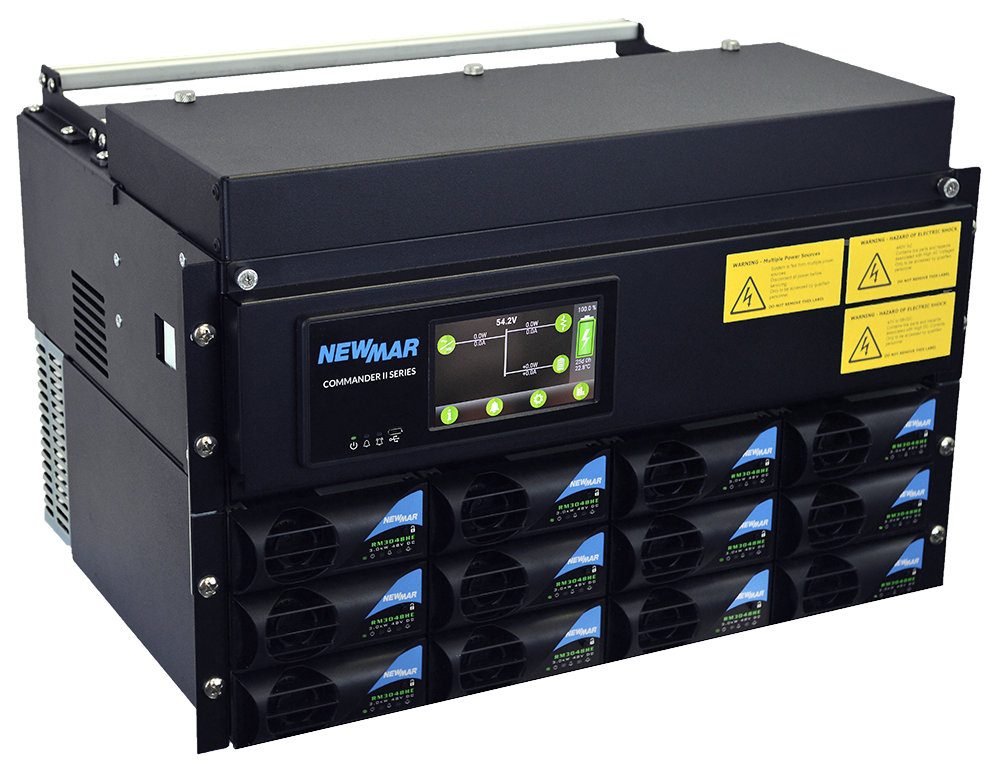 The Commander II provides incredible functionality, scalability, and web monitoring in a 6 RU DC system with up to 12 -48V rectifiers, supporting high-power applications in wireless, telecom, public safety, and state-wide systems.
For DC power users who require a high-performance ­-48V rack mount 7 RU system with built-in 12 and 24V options, Commander II+ provides flexibility for a wide range of high-power applications in a single compact chassis with up to 8 -48V rectifiers.
Commander II's new generation Integrated Web Graphical User Interface (GUI) enables full system setup and remote monitoring of key activities including power source, battery status, load status, and more. ​The EM4x, a microcontroller-based DC system supervisory module, will control and monitor functions such as DC voltage, rectifier current, battery current, battery temperature, and distribution failure.​​
Newmar Power's DC power systems are currently in stock and delivered directly to site within 3–5 days. To learn more or to download product specifications, visit: https://www.poweringthenetwork.com/commander-ii-48v-dc-power-system/